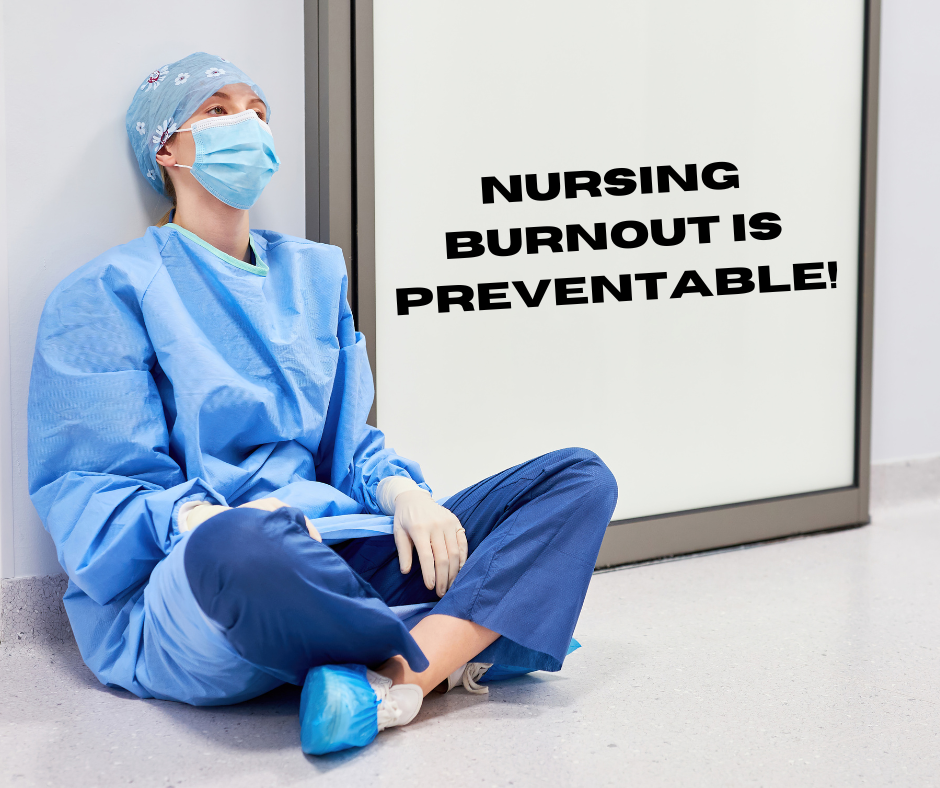 Are You Sick and Tired of Being Sick and Tired? Discover the Secrets to Stress Management and Resilience for Nurses!
Are you a dedicated nurse seeking to elevate your practice and reclaim your joy in the profession? If you are, let me ask you a few questions.
Do you suffer from any of the following symptoms as a result of your work?
Fatigue?
Trouble sleeping?
Problems focusing?
Anger or irritability?
Chronic headaches or bodyaches?
Do you feel stuck or unempowered?
Do you find yourself questioning your choice to become a nurse?
Are you frustrated with the state of modern healthcare?
Are you suffering from compassion fatigue and finding it harder and harder to give a damn about your patients or yourself?
The sad news is that if the answer to any of these questions is yes, you are not alone.
The good news is that there is a solution.
Welcome to the "Mindful Nursing: Preventing Burnout and Cultivating Resilience" course—a transformational experience tailor-made for nurses like YOU!
I understand that being a nurse is not just a job; it's a calling. And I believe that your profession should bring you joy and fulfillment, not overwhelm and burnout.
Are you ready to revolutionize your nursing journey and reclaim your happiness and health? It's time to equip yourself with powerful tools to manage stress, avoid burnout, and cultivate unshakable resilience! And that is exactly what you will get when you join the "Mindful Nursing: Preventing Burnout and Cultivating Resilience" course.
What does this course have to offer you?
🌟 What Most Nurses Get Wrong About Mindfulness🌟
Unveil the untapped potential of mindfulness, harnessed by top performers in nursing. Learn to demystify the mystical and embrace practical mindfulness techniques that will elevate your nursing game like never before.
🌟 The #1 Way to Create a Mindshift for Nursing Excellence🌟
Unlock the secret to navigating the highs and lows of nursing with grace and confidence. Your mindset is the key to resilience, and we'll show you how to master it the science-backed way!
🌟 The 5 Pillars of Holistic Well-being for Nurses 🌟
Transform your physical, mental, emotional, spiritual, and financial well-being. Our holistic approach ensures you'll flourish as a nurse, both professionally and personally.
🌟 Why Traditional Approaches To Stress Management Don't Work In The Healthcare Setting 🌟
Our toolkit is packed with practical strategies that are broken down into three categories: Preventative, PRN, and Stat. From daily mindfulness rituals to on-the-job stress busters, you'll have what it takes to thrive in the most demanding situations.
Why Choose the Mindful Nursing Course?
At Mindful Nursing, we're not just coaches; we're personally invested in seeking transformation in a broken healthcare system. Our approach is all about "demystifying the mystical and simplifying the scientific." You'll find engaging examples, humor, and thoroughly researched concepts to back up every lesson.
A Trusted and Experienced Guide
My name is Coach Jose Johnson, and I will be your trusted guide and instructor. I am a life coach who specializes in mindfulness, mindset, and peak performance. I am also a corporate consultant, a martial arts master, an energy work expert, an author, a podcaster, and a professional musician. Over the past 30 years, I have helped countless individuals and organizations create change and achieve excellence.
As the creator of this course, I may not be a nurse myself, but my wife and oldest daughter are both RNs. I intimately understand the pressures that nurses deal with on a day-to-day basis and how the effects of the job can impact both their professional and personal lives, as well as the lives of the people closest to them. Additionally, I've had numerous hospitalizations, which have given me both positive and negative first-hand experiences of the healthcare system. This has fueled my passion to create a course that addresses the unique challenges nurses face and empowers them to thrive in their noble profession. I have combined my extensive knowledge of the art and science of change, stress management, and peak performance techniques with the "sneakers on the ground" experiences and practical insights from nurses just like you to create a course that is as practical as it is timely.
💡 My Promise to You💡
🚀 Practicality: No fluff, just powerful techniques you can apply immediately.
🚀 Transformation: Expect growth in your personal and professional life.
🚀 Support: Join a supportive community of nurses on this journey with you.
🚀 Results: Our goal is your success – reduced stress and enhanced well-being.
🌟 Claim Your Spot Now! 🌟
Seats are limited! Don't miss this opportunity to be part of a life-changing experience. Let's embark on this mindful journey together and shape a fulfilling nursing career that aligns with your purpose.
Remember, the journey to becoming a resilient and empowered nurse starts with a single step. Let's make it together!
To your success,
Coach Jose & the Mindful Nursing Team
P.S. We believe in the power of mindfulness and resilience – it's time to make your nursing career extraordinary! Enroll now and get a special bonus – a digital copy of Coach Jose's book, "Mindfulness Secrets: 90 Ways in 90 Days," to deepen your mindfulness journey even further.
P.P.S. If you know a teammate who might be suffering from overwhelm or stress, share this page with them. Together, we'll build a community of resilient nurses making a positive impact on each other's lives. Don't wait—take charge of your well-being today!
🔥 Don't Miss Out - Unlock Your Nursing Potential Today!🔥
Seize this golden opportunity to transform your nursing journey, reclaim your joy, and cultivate unshakable resilience. Enroll now and embark on a life-changing experience that will elevate your career and well-being. Take the first step towards becoming an empowered and thriving nurse. Join the Mindful Nursing Course today and unlock your true potential! The clock is ticking—secure your spot now!